To add the new fields in the already listed fields go to App Launcher ➤ Salesport ➤ Layout Settings, you will land on the "Layout Settings" page.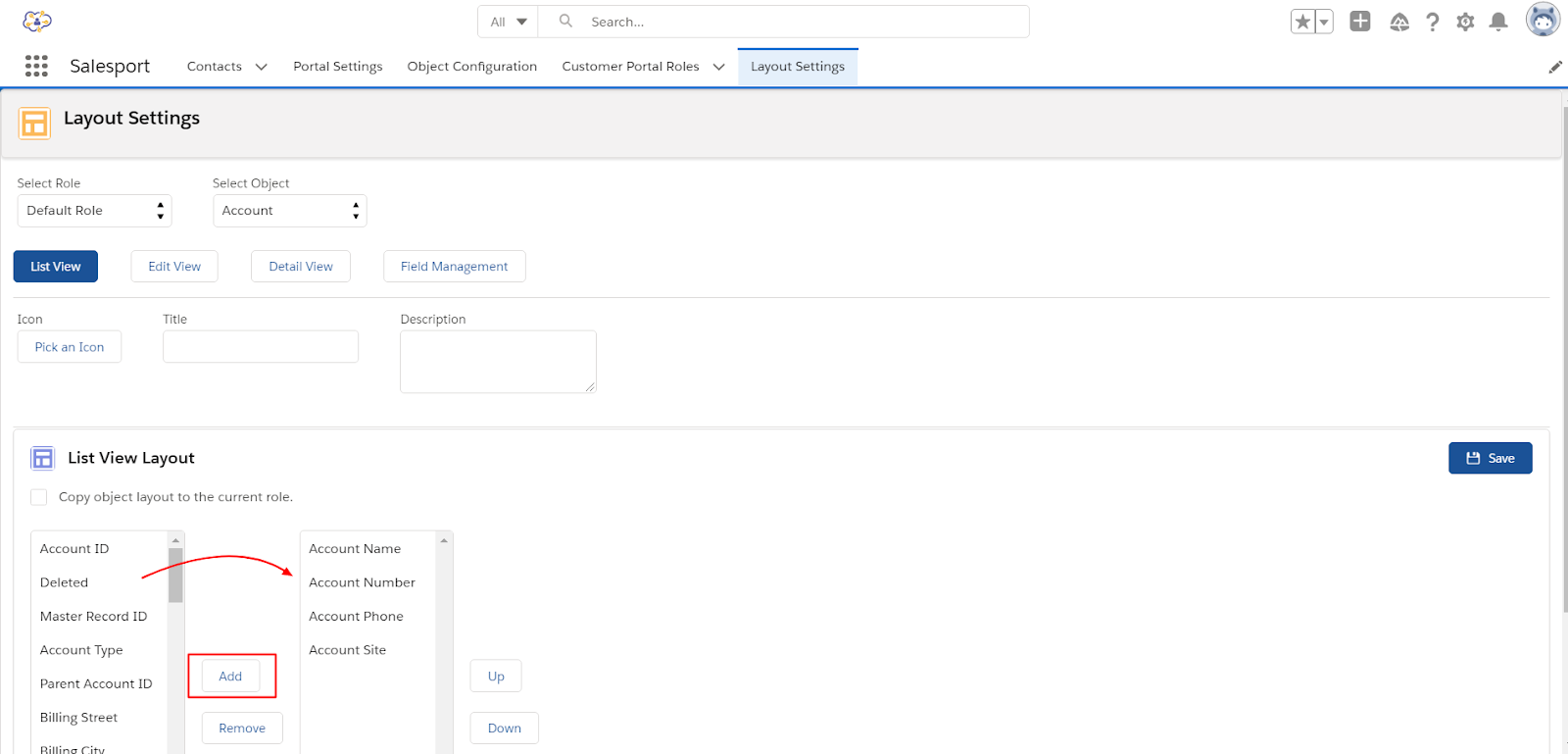 Now scroll down to the List View Layout section, select the field and click on the "Add" button. This is how the new field will be added to the already listed field. 
After configuring the details click on the "Save" button to save the configurations. Also, don't forget to sync at the WordPress backend.