You can add the third party redirection link in the menu by following the below steps. 
Login to Backend

Navigate to the Design ➤ Menu, you will get the list of the created menus. Now open the menu in Edit mode and open the Custom Link dropdown from the Most Recent section.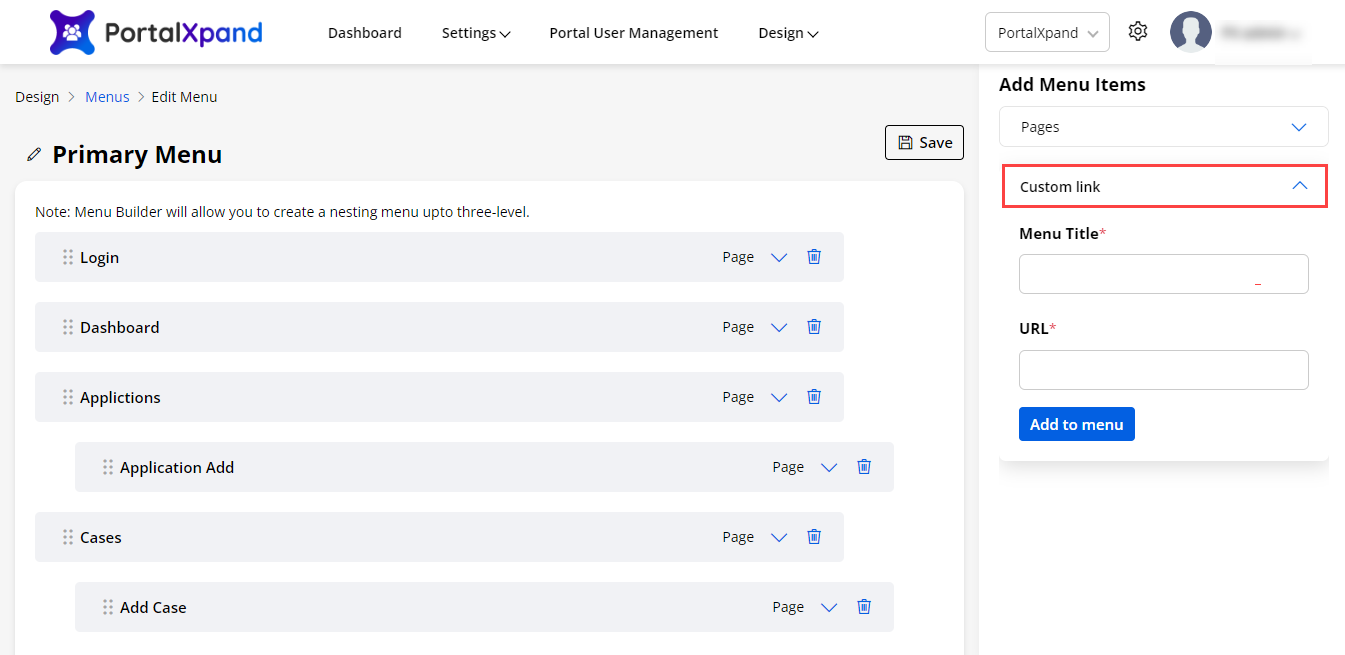 Custom Link: Insert the menu title and the custom link to which you want to redirect your portal user. 
After configurations Save the settings.