WordPress is providing a number of free and paid themes. Our portal supports the custom theme feature. We are providing both the default template and standalone template.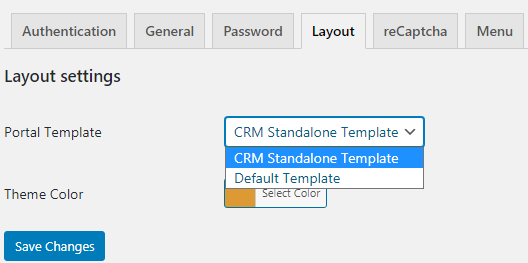 Default Template:

It is the default page template that includes the WordPress header, WordPress footer, and WordPress content area.

CRM Standalone Template:

It is the page template with a custom header, portal custom footer, and content part.
Note: When the plugin is activated then portal pages are set as the "Standalone Template" by default.
Theme Color: Please select the color using a color picker tool to set the color in the Customer portal.