The advanced search option makes it easy for the users to find what they need quickly. You just need to configure the Searchable option on the CRM side in the field management. Follow the below steps:
Advance Search
Under the Portal Layout Settings, click on the "Field Management" tab and you will get the Field Management Settings to customize advanced search. 
Salesforce Classic
By clicking on the Field Management, you can manage the fields of the selected objects. Now in the General Management tab you will get the Searchable field.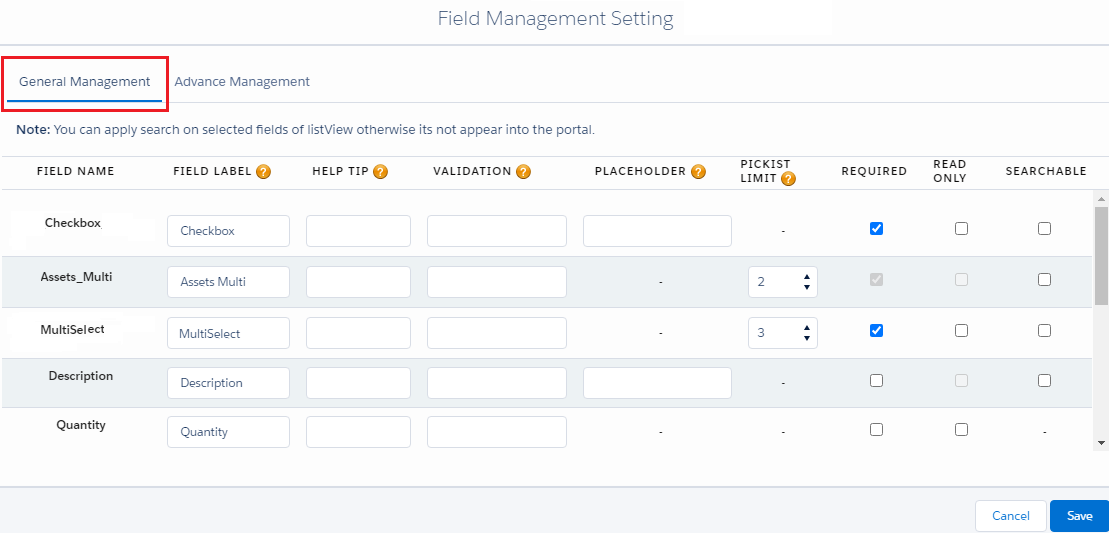 Searchable: Portal users can filter the records as per the search option. If you want to add the field in the search option in the portal, select that field as "Searchable". 
Frontend