Yes, you can allow your users to search for any solution over the portal. Here is how you can configure.
Login to Portal
Navigate to the Design ➤ Page Builder, you will land on the "Pages" page. Now create the new page by clicking the "Create" button or open the existing page in the Edit mode. You just have to drag and drop the "Case Deflection" widget to the Layout area and click on the Edit button to configure the case deflection widget.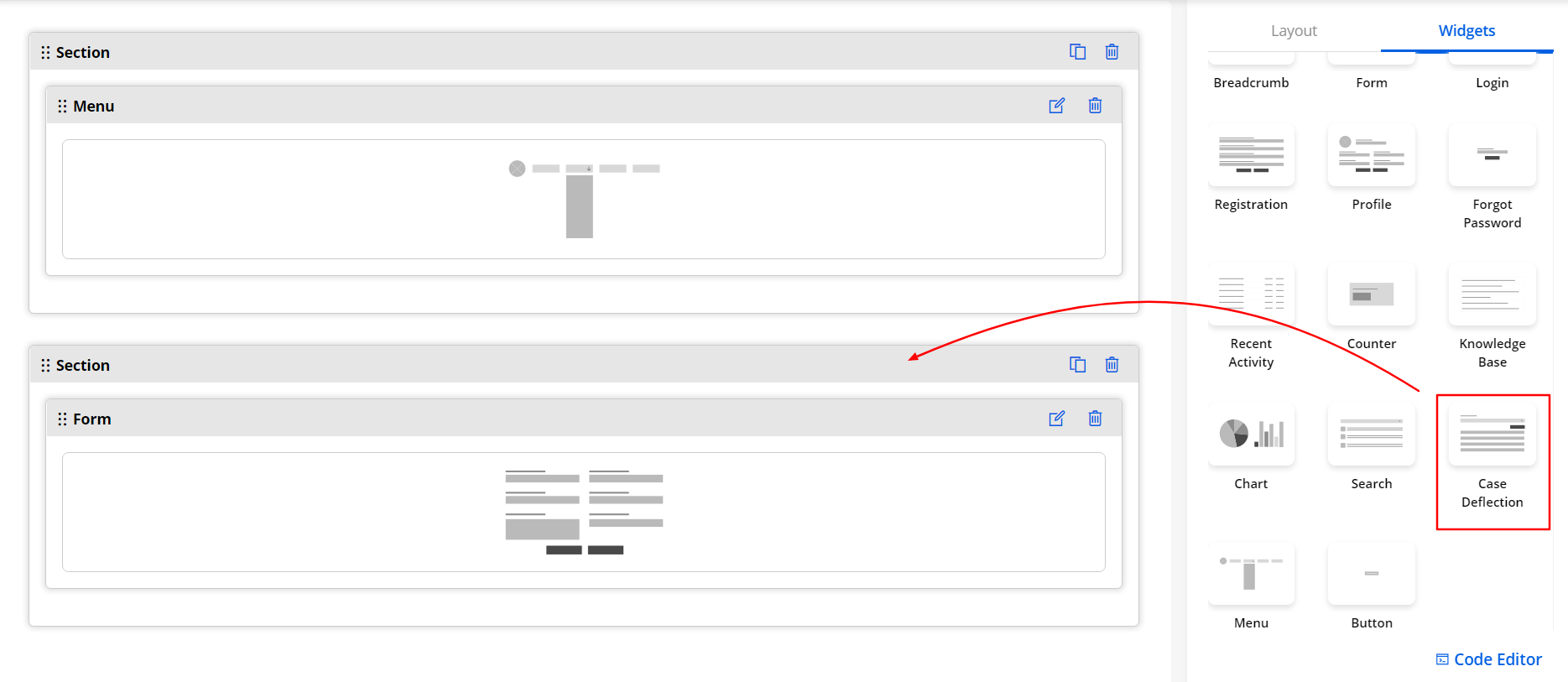 Description: Insert the relevant message to search for the solution.
Redirect Page: Select the specific redirection page i.e., Create Case page.
Records Per Page: Set the no. of records to be displayed on the page.
Design Layout: By scrolling down, you will get the 2-predefined Design Layouts to select the appearance of the case deflection in the customer portal.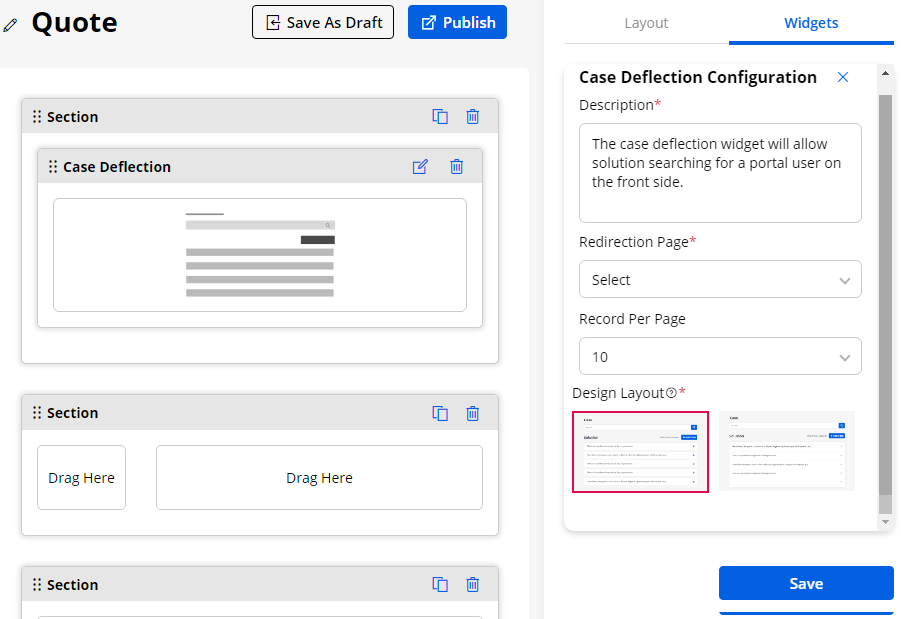 After configuring all the details, click on the "Save" button and publish the page then only it would be reflected in the front-end customer portal.
Preview