You can set external URLs from Pagebuilder in PortalXpand using Custom Link in the Menu Builder. Go to Design ➤ Menu Builder ➤ Edit, you will land on the "Edit Menu" page.                          
You can add the Custom Link as a Menu Item.
Menu Title:

Insert the Menu Text caption that you want to display.

URL:

Insert the 'URL' where you want to navigate the users.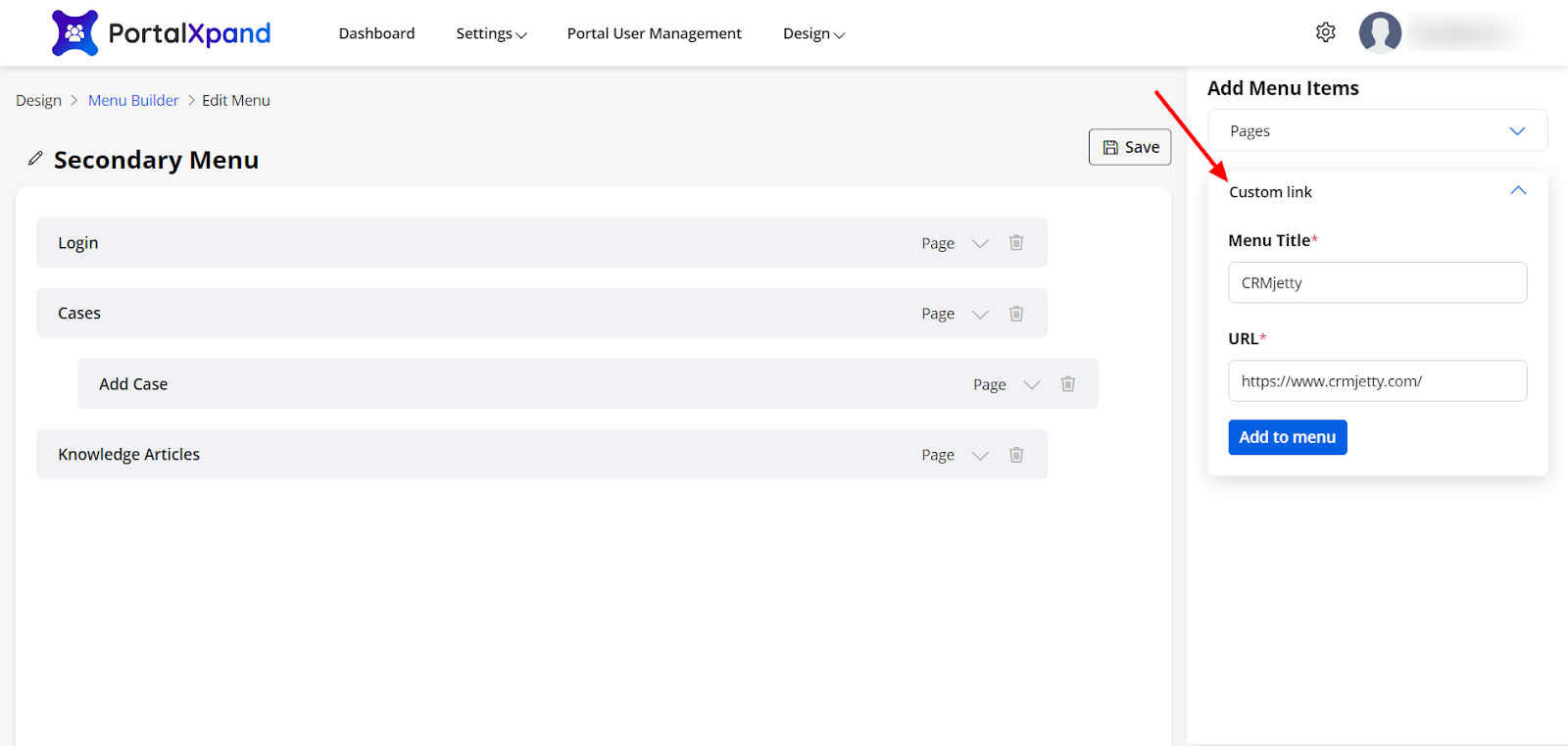 By clicking on the "

Add to Menu

" button, the custom link menu item will be added on the left side.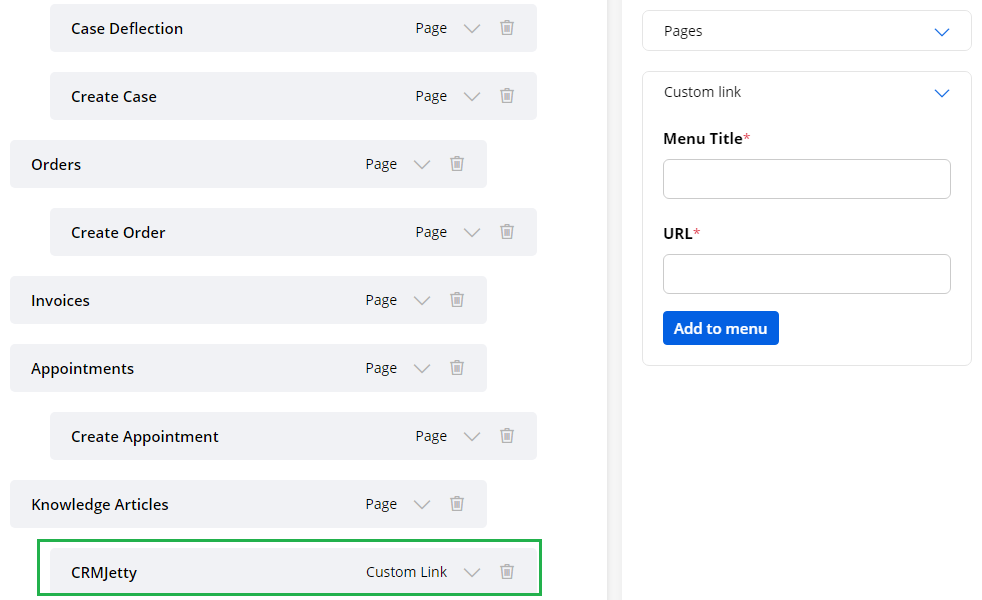 You can simply drag & drop the Menu Items and set them as a sub-menu item under any main menu item.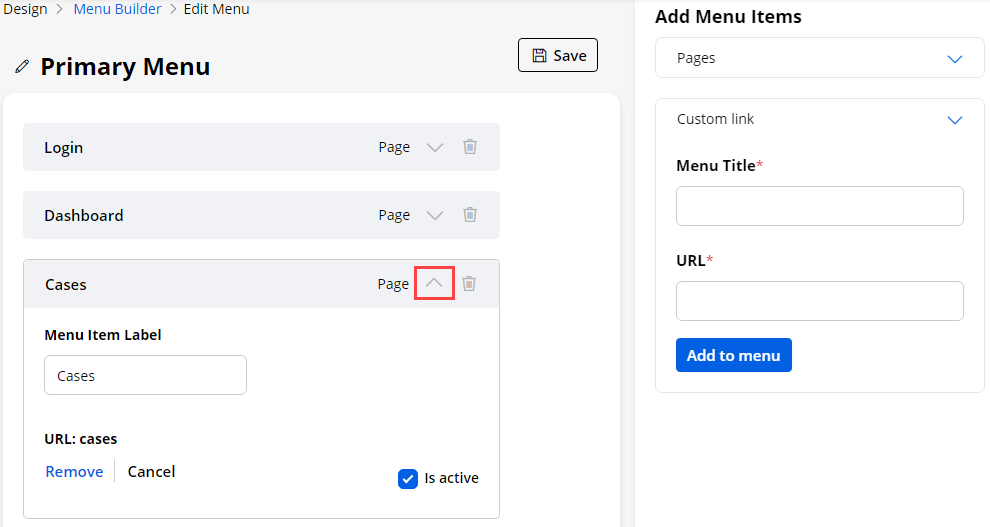 You can also edit the Menu Items by clicking on the down arrow.

Menu Item Label:

Insert the Menu label caption. 

You will get the URL of the menu item.   

Is Active:

Enable/Disable the Menu item for the customer portal.
After configuring all the details click on the "Save" button to save the details.