Yes, you can generate the credentials for various newly added contacts in one go.You just need to select all those contacts for which you need to generate the credentials. Go to Portal User Management ➤ Contact, click on the "Ellipsis (…)" at the right-top corner of the "Contacts" page and then click the "Generate Credentials" option.       
Now you have generated credentials of the newly added contact. The newly added contacts will get the portal credential mail to access the portal and set a password.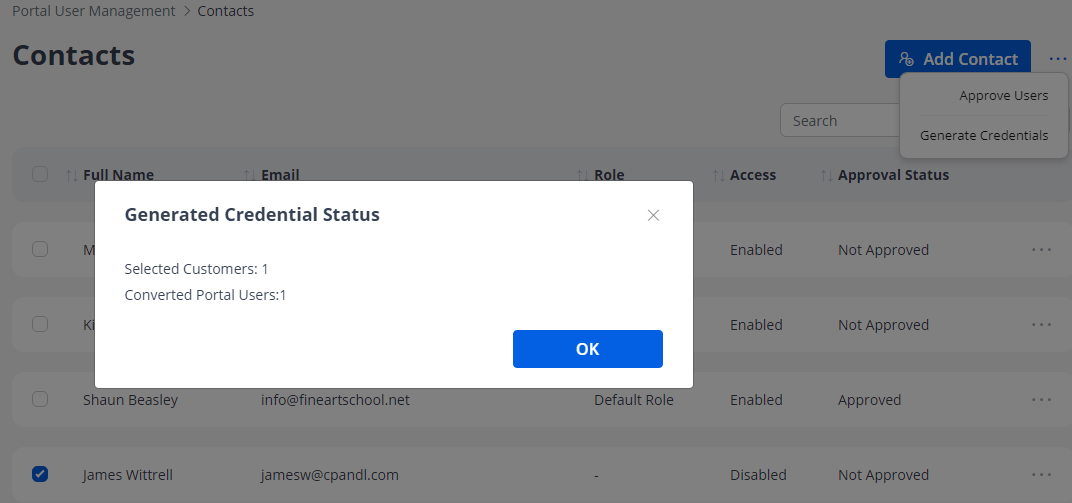 You can also select the multiple contacts as per your wish or checkmark the box near the full name to select all contacts. In this way you can generate the credentials in one go for them.
Note: Only those admin users can generate the credentials that have the access.
You can also edit any contact or delete if it is not required. This will be synced from the CRM side as well.