You can design and Configure the listing view for different entities from the List Builder. Please follow the below steps to configure the list view for different entities in the list builder
PortalXpand 
To design the listing view go to Design ➤ List Builder, you will land on the "List" page. Now create the new list for the entity or open any list in the "Edit" mode.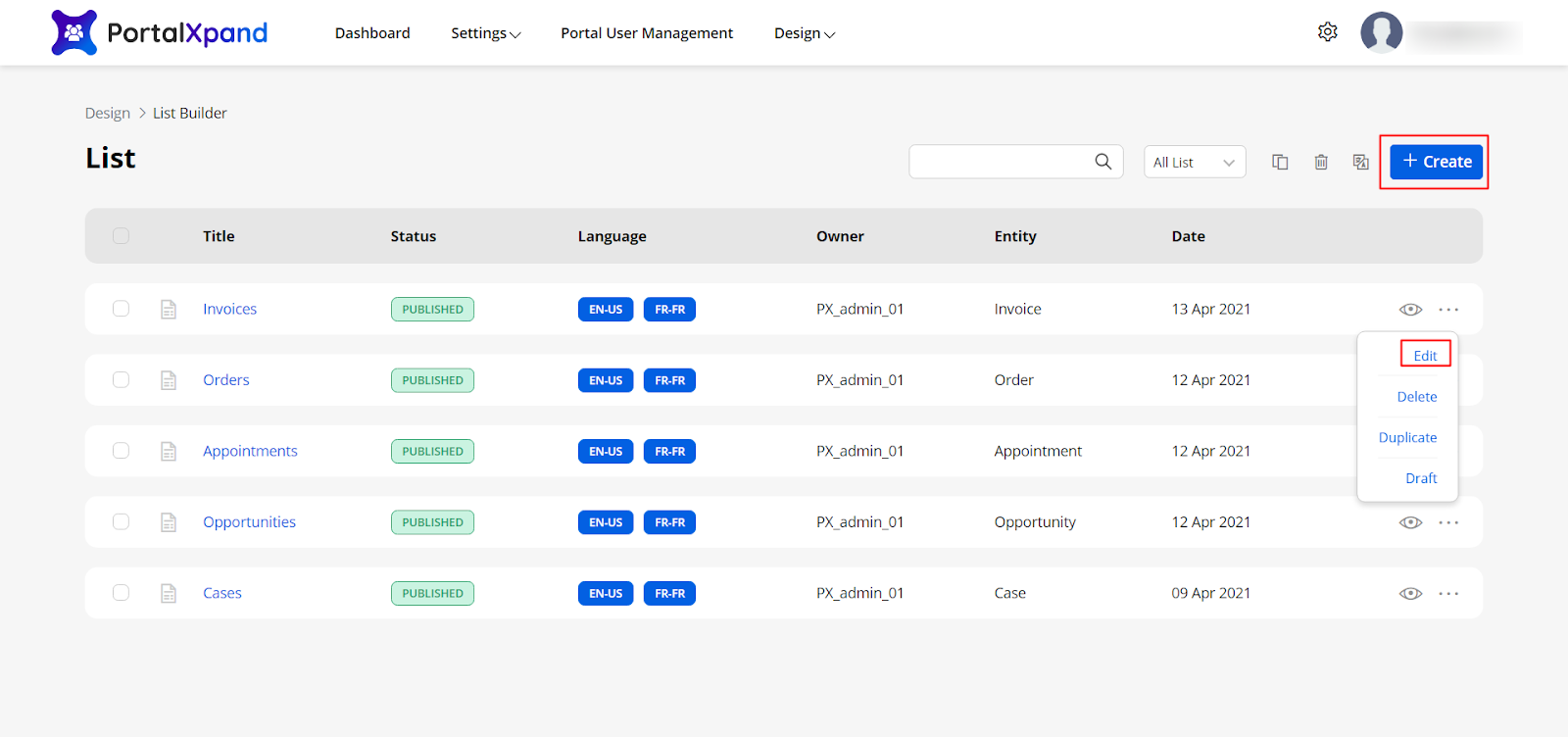 Once you are in the Editing mode, you can configure the list as per your wish. You just need to drag and drop the fields.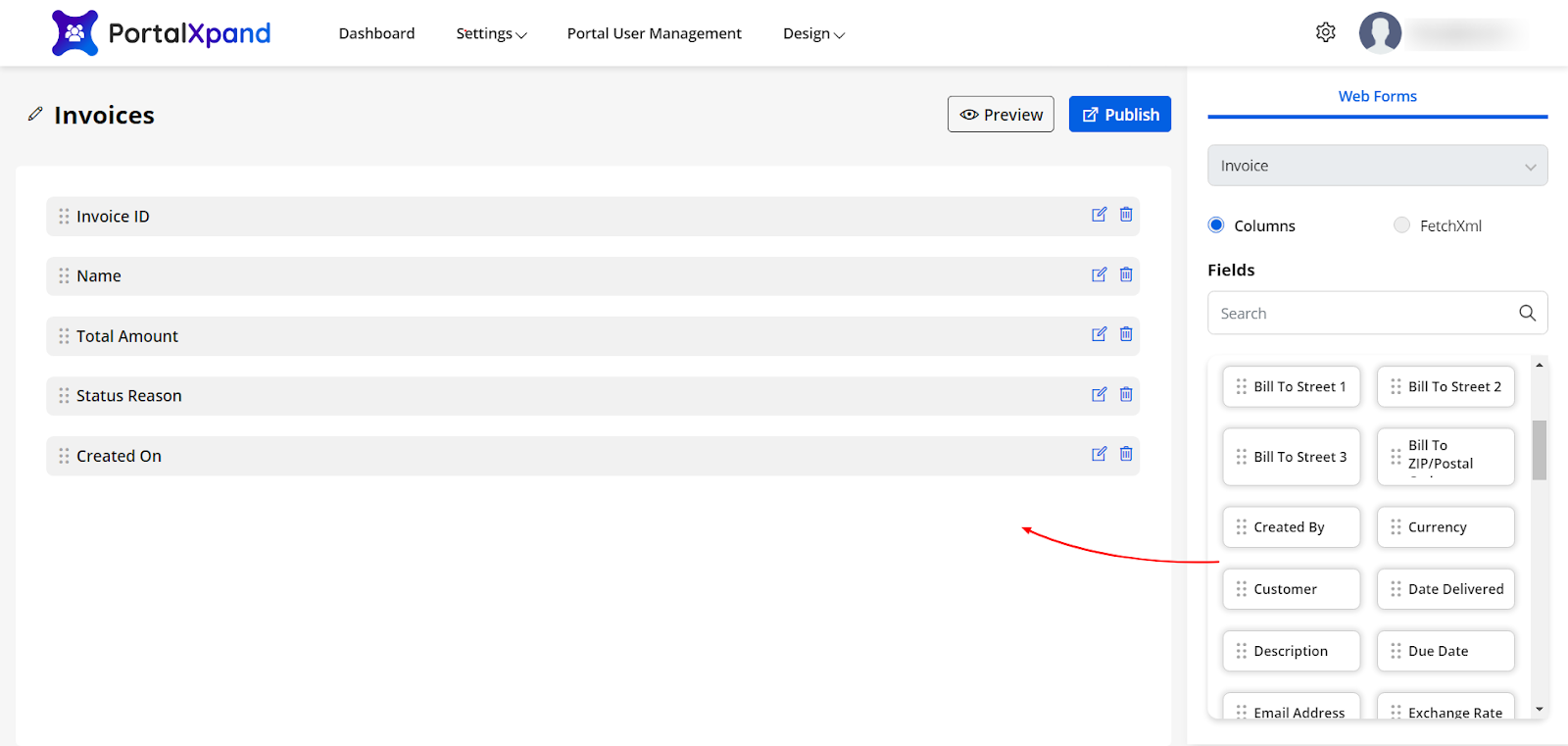 After designing and configuring anything click on the "Publish" button.