Login to Backend 
Navigate to the Design ➤ Lists, you will land on the Lists page. Now open the Cases list in Edit mode.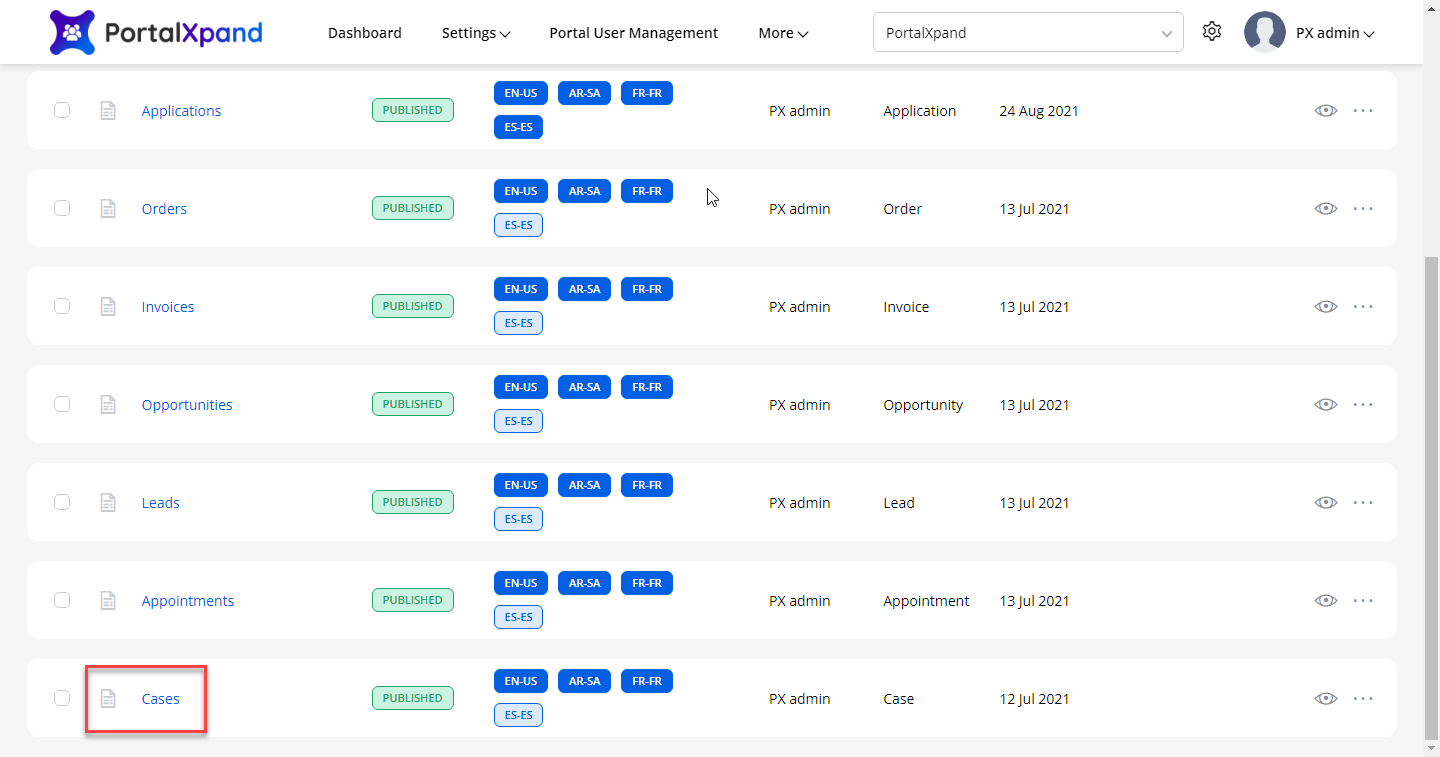 After opening it, click on the Edit icon as shown in the below image.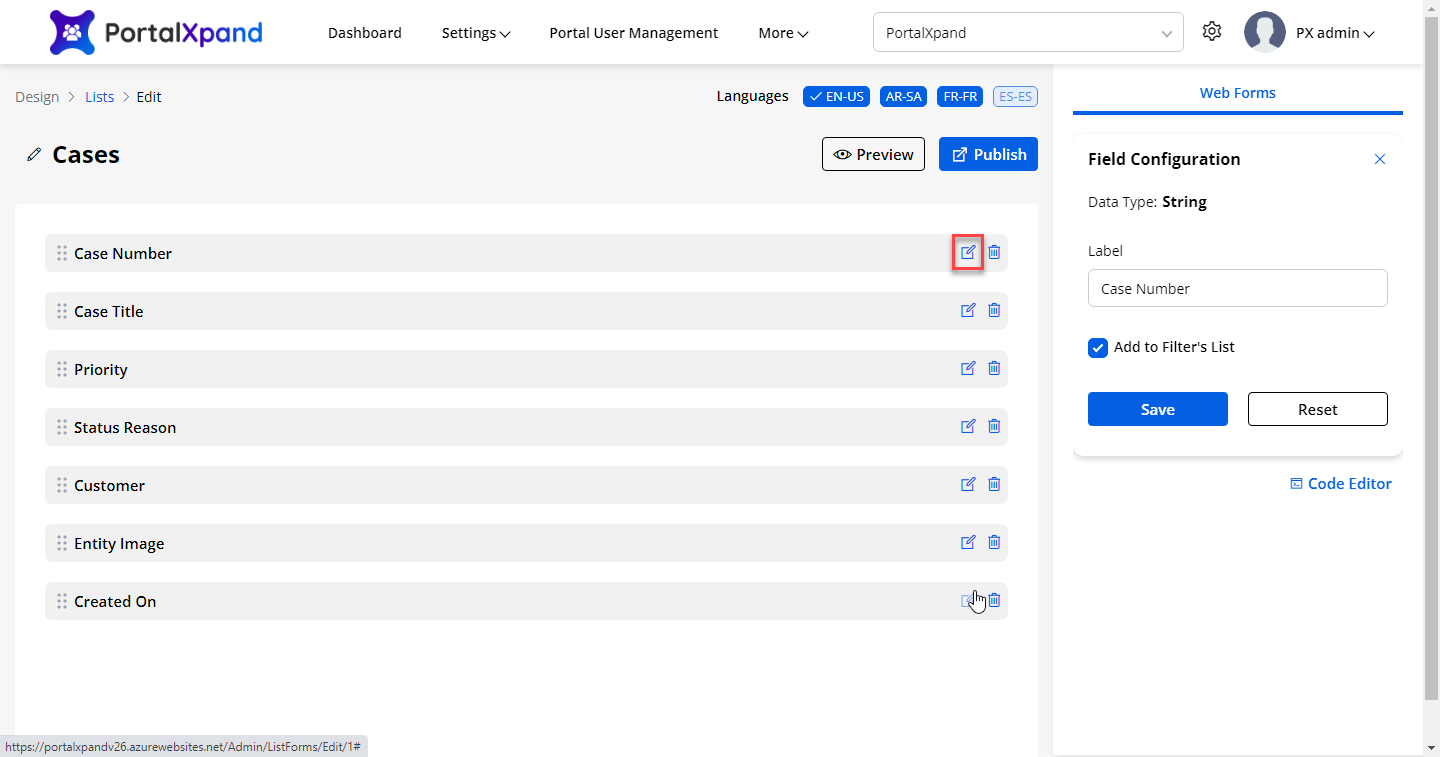 After clicking, Enable the Add to Filter's list option, save the settings and click on the Publish button to publish the page.