To edit the details of contact, go to Portal User Management ➤ Contacts, you will land on the "Contacts" page.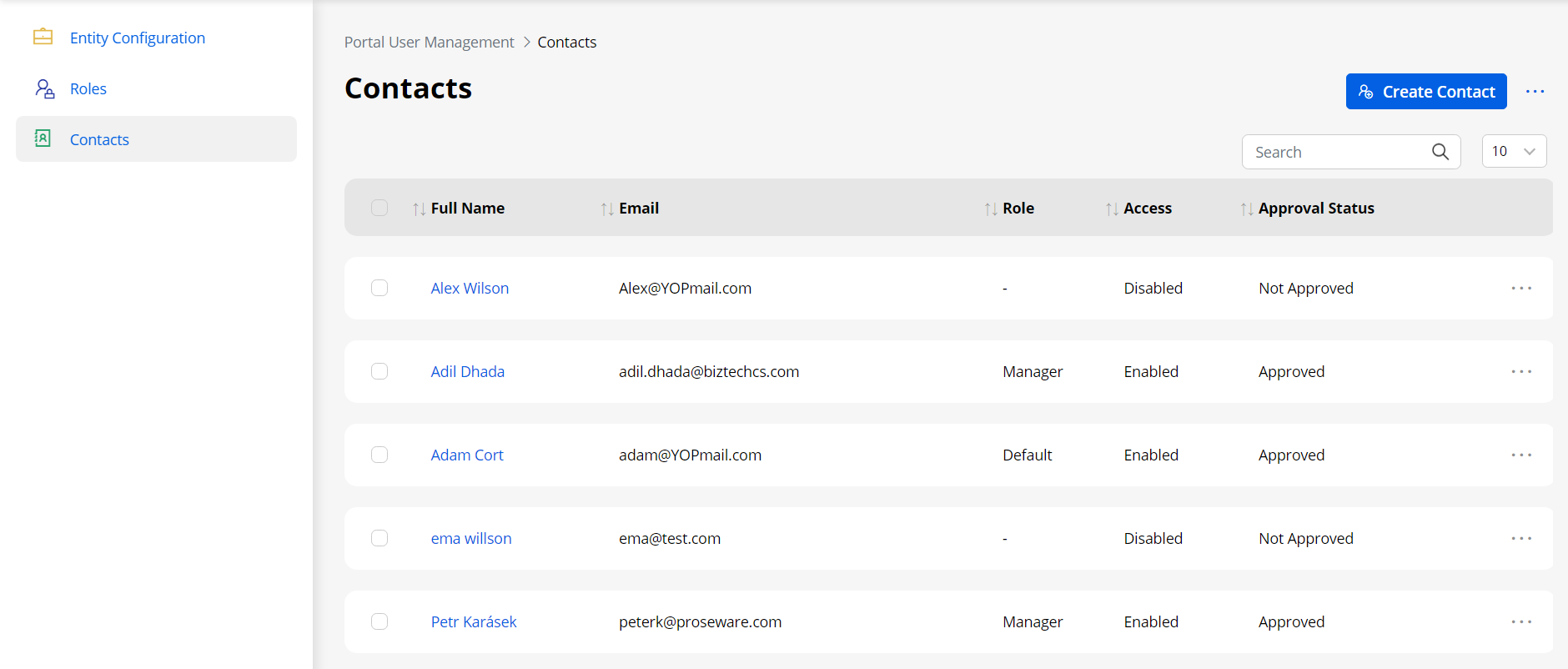 Now open the contact in Edit mode and you will land on the "Edit Contact" page. From here you can edit the contact details like Name, Email, Approval Status, Last Name, Role, and Access.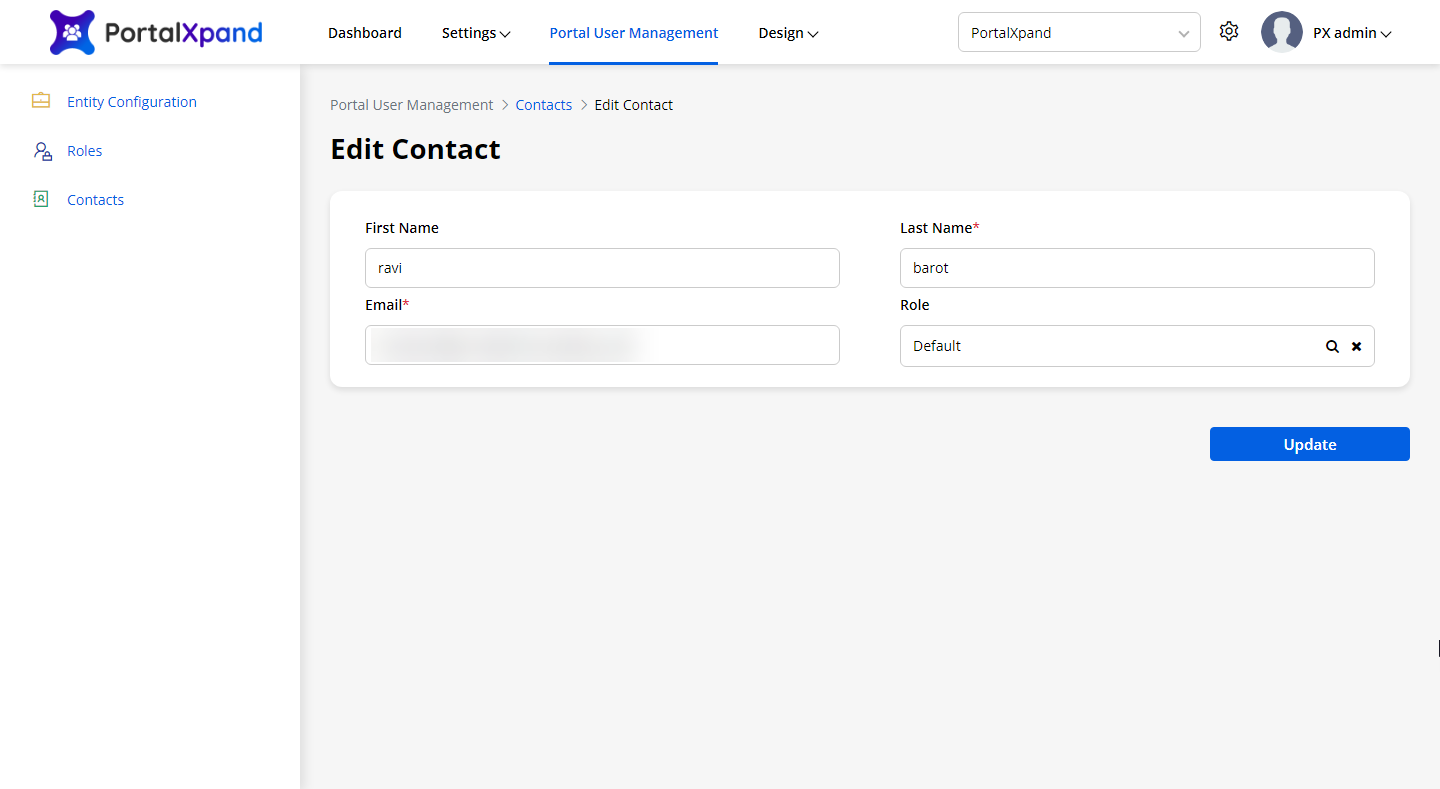 After configuring all the details click on the "Update" button.