You can enable a Record based hierarchy by ticking the checkbox of the Enable Record Based Hierarchy in the role matrix. You can provide the right to the portal users to view the Record Based hierarchy. 
Login to Backend
Navigate to the Portal User Management ➤ Roles, you will land on the Roles page. Now open any role in the Edit mode.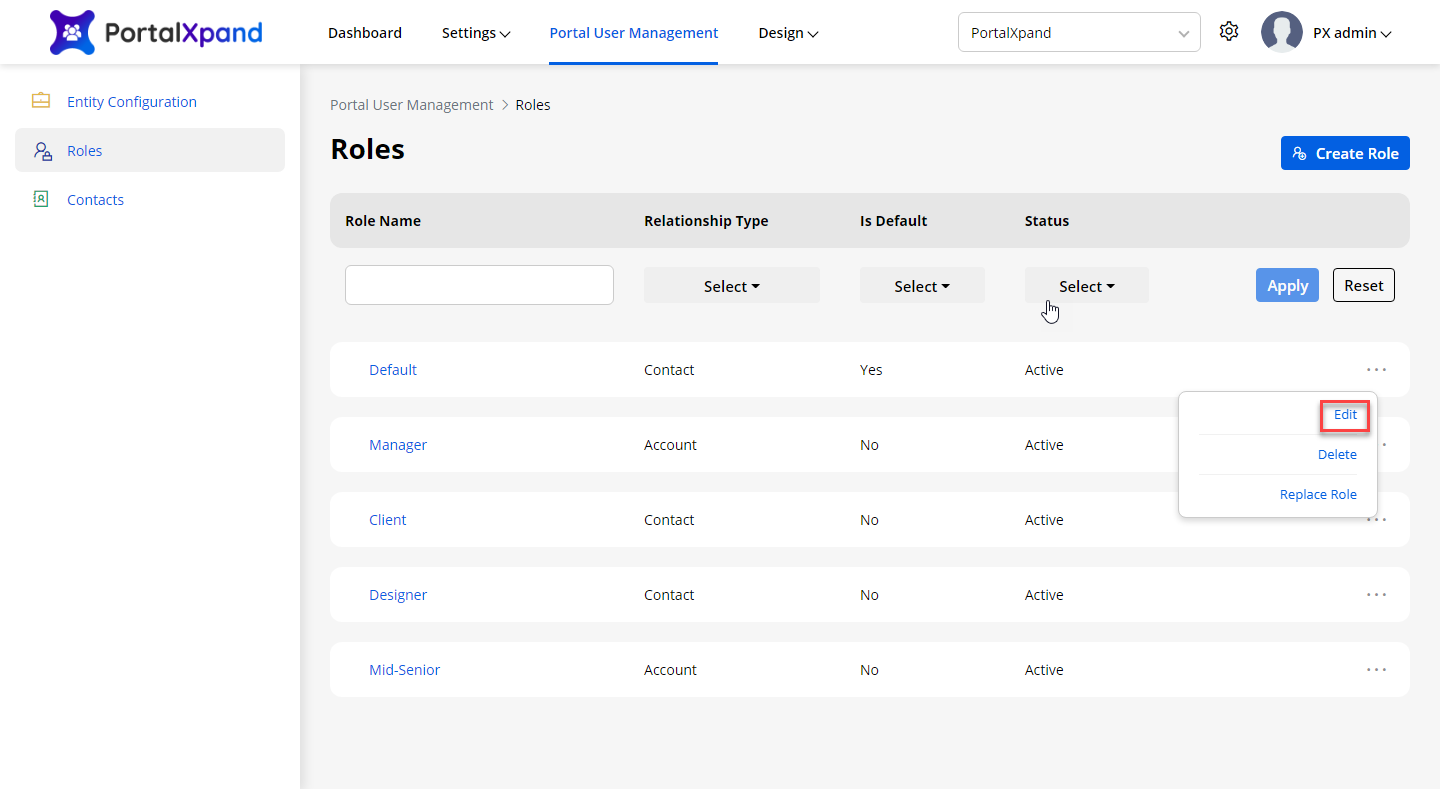 Here tick mark the checkbox of Enable Record Based Hierarchy.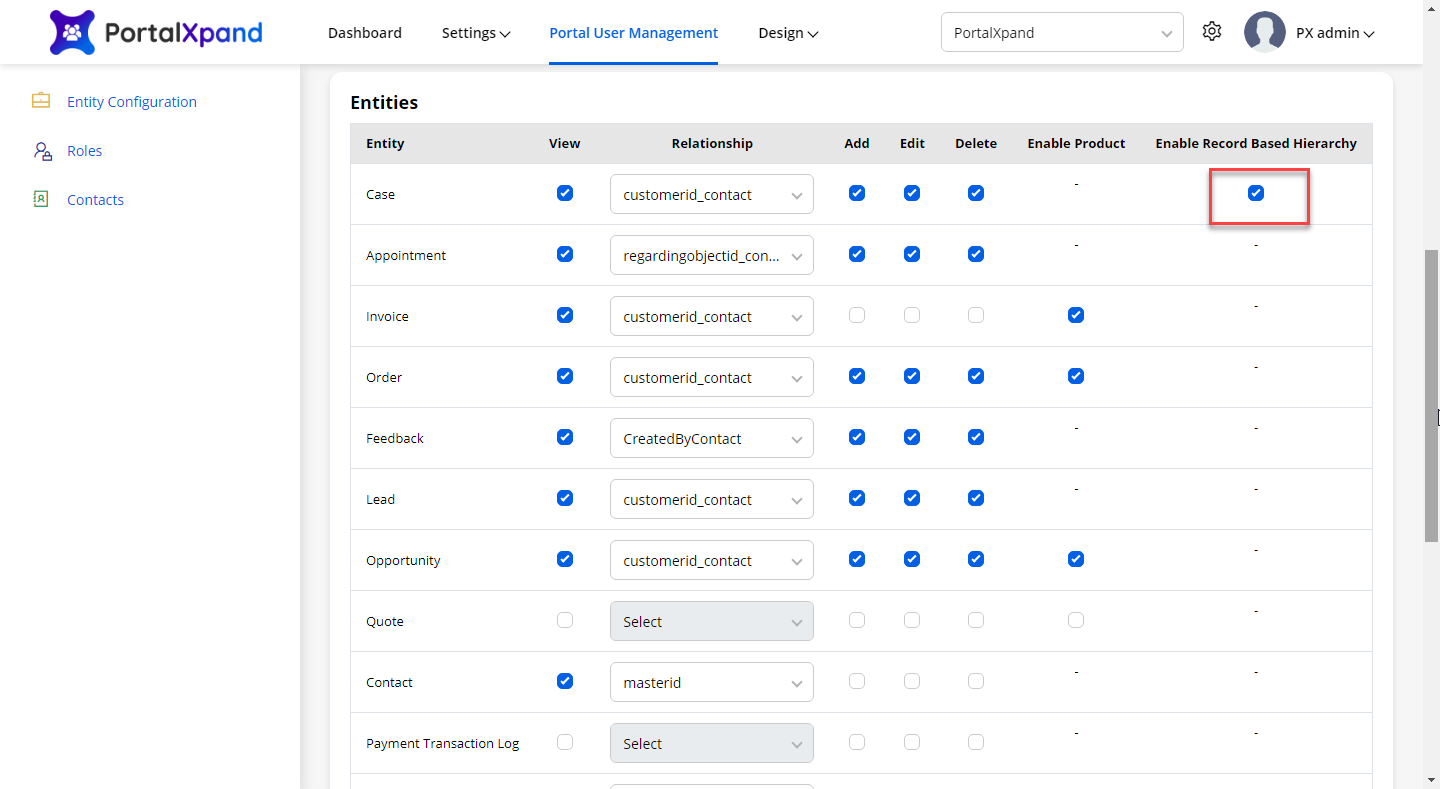 Now click on the Save button to save the configurations. 
Note: Here, you (Other Admin Users) will get the checkbox for the record-based hierarchy only for the eligible entities which are enabled for the hierarchical relation from the CRM.