Once you created the Lode Data and Update Assigned Rights workflow you can assign it to the pages.
Login to Backend
Navigate to the Design ➤ Page and you will get the list of created pages.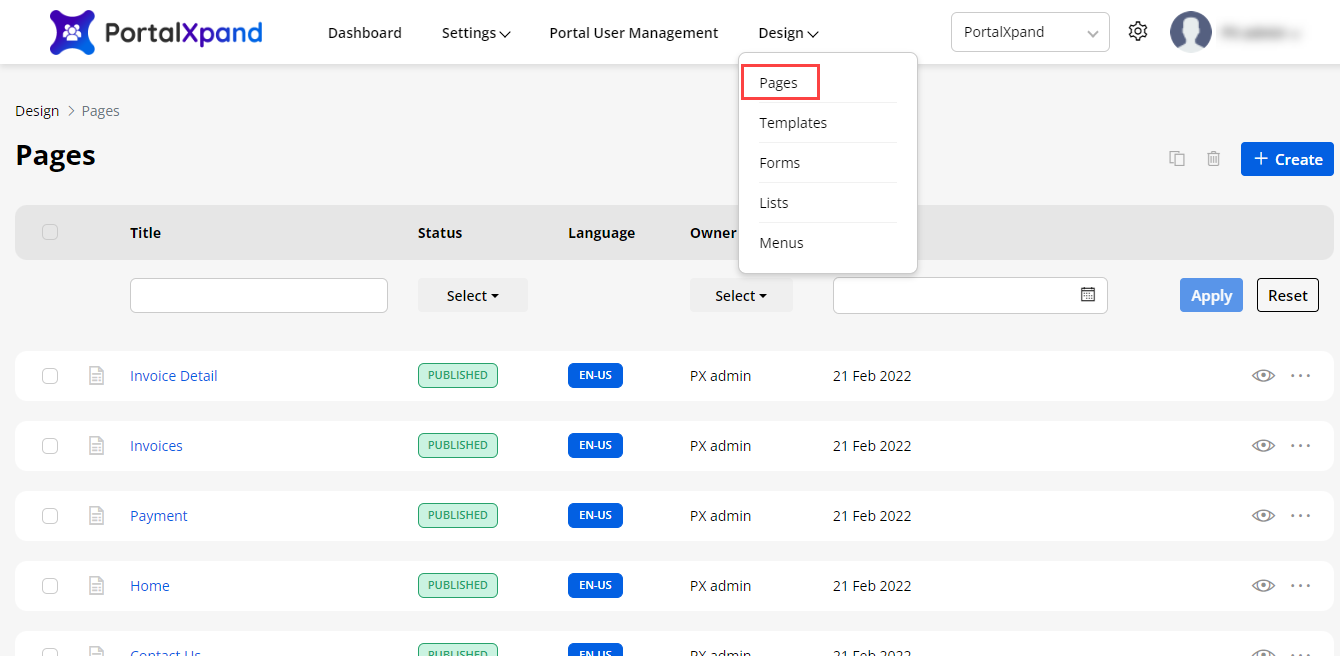 Now open the page in the Edit mode, for which you want to apply the workflow.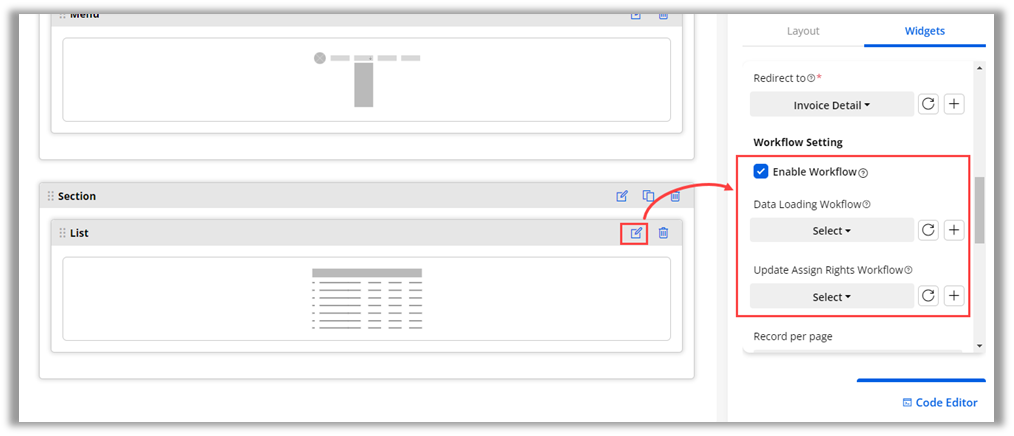 Now click on the Configure Widget Icon and tickmark the Enable Workflow field. Select the Data Loading and Update Assign Rights Workflow, click on the Save button and Update the page to apply the workflow.  

Widget-wise workflow is added for these widgets.
Case Deflection

Chart

Counter

Data card

Form

Knowledge base

List

Recent Activity

Search
Some widgets will have the Load Data Workflow and some widgets will have both workflows. Here is their classification of them. 
| | |
| --- | --- |
| Load Data  | Both Workflows |
| Chart Widget | List Widget |
| Counter Widget | Data Card Widget |
| Knowledge Base Widget | Recent Activity Widget |
| Search Widget  | Form Widget |
| Case Deflection Widget | |